The Best Fraser River Fishing
One of the best fishing lodges for Sturgeon and Salmon on the Fraser River.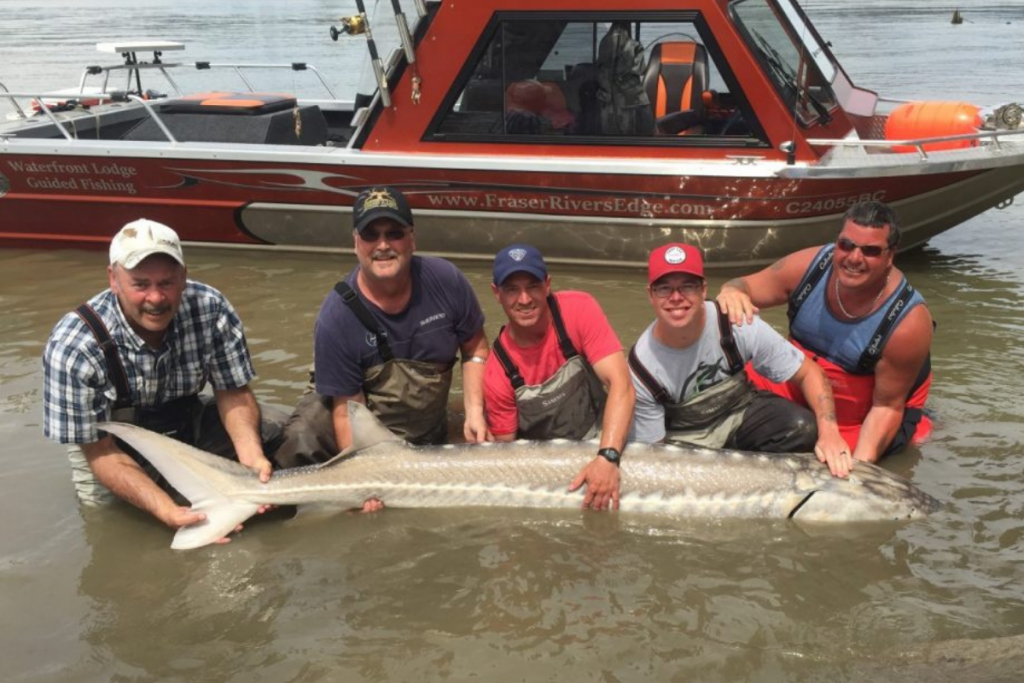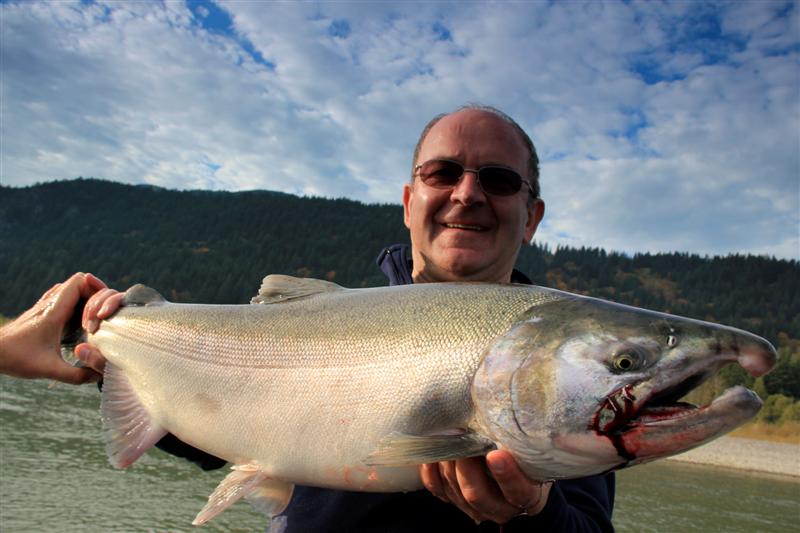 Our B&B and Chilliwack Fishing Lodge on the Fraser River is perfectly situated in the middle of the best fishing grounds on the Fraser River.
Don't Let the Big One Get Away!
Situated waterfront on the Fraser River, we are exactly 10 minutes downstream from the mouth of the Harrison River, and ten minutes upstream from the mouth of the Vedder River. The perfect location for Fraser river fishing!
Fraser River Sturgeon Fishing
You couldn't get a better location for Fraser river fishing, with dozens of holes for sturgeon within 20 minutes, and the best Fraser river salmon fishing bars within 5-10 minutes of our beach.
Guided Fraser River Fishing
We are the only accommodation with ownership of usable waterfront Fraser River access Chilliwack to Vancouver. This means that guide boats can pick you up directly off our beach, which eliminates staying in average motels that require you to travel by car to crowded boat launches with long waits.
Instead, enjoy a second cup of coffee at the Lodge and we will drive you down to the river in our utility vehicle just as your guide beaches the boat.
When you stay with us you can expect the best boats, best gear and best guides, period. Let us organize your next Fishing Adventure with one of our Fraser River Sturgeon Fishing Guides or Salmon Fishing Guides.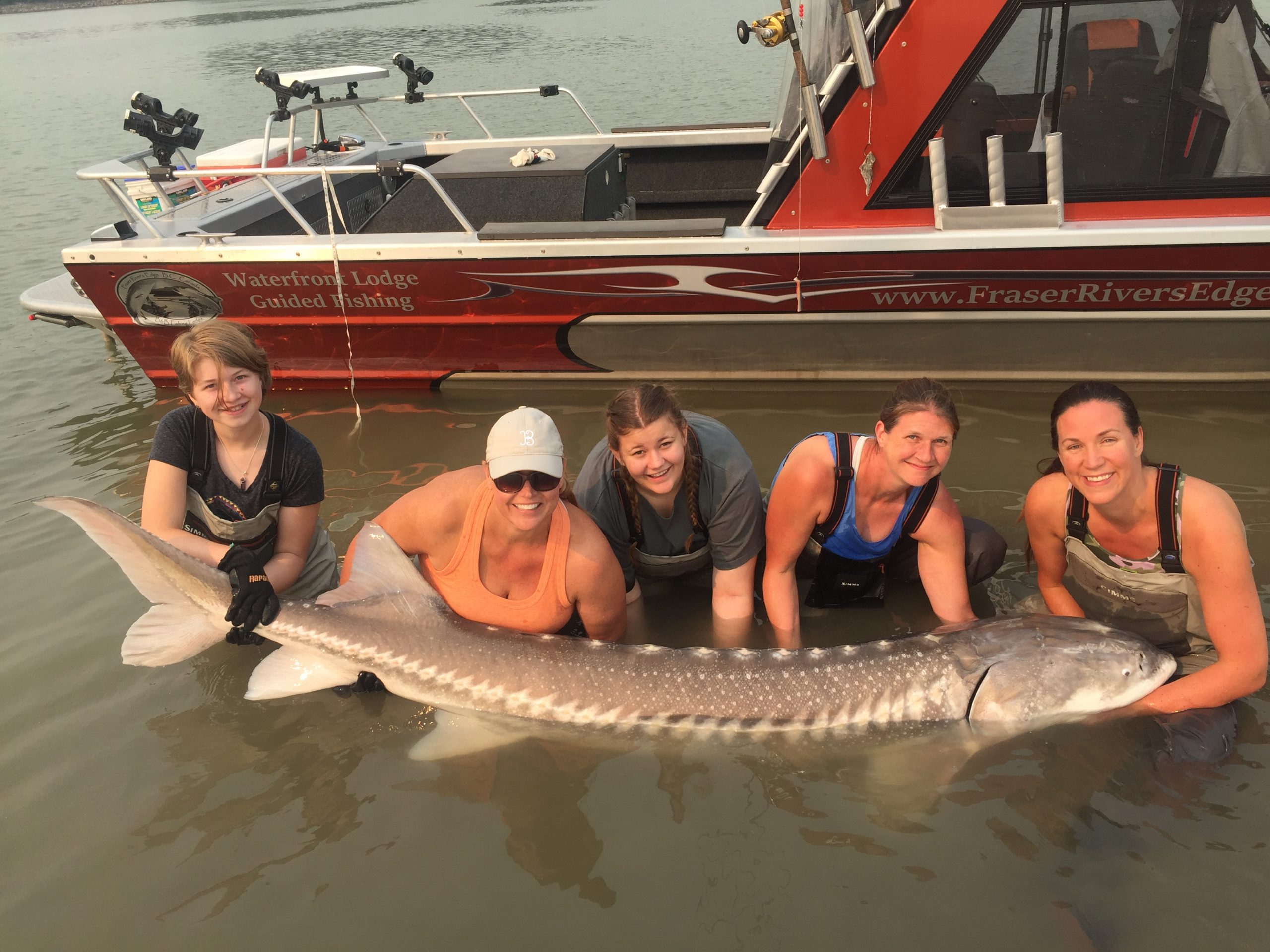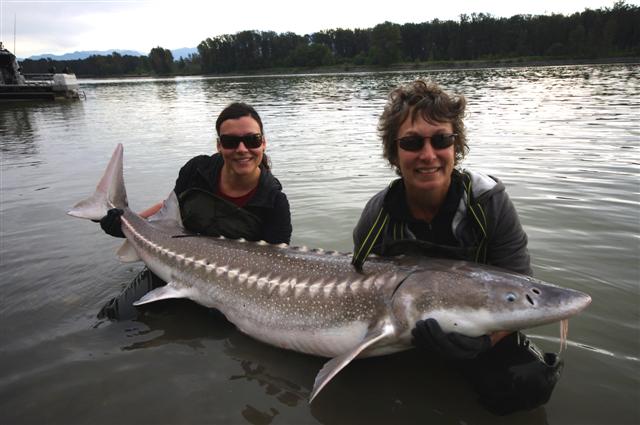 For those who choose to do it themselves, we have the perfect central location for Fraser River fishing.
Just 5 to 15 minutes will get you to any of the dozens of spots on the Vedder and Fraser Rivers! We have maps and can help you get started.
If you have your own boat, we can provide trailer storage and you are free to leave your boat tied up on our beach right next to ours. Questions? Contact us today to learn more.
Book your Fraser River fishing adventure today.